Subscribe in a reader
About Warren Wong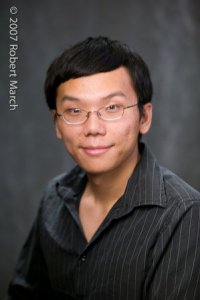 Who Am I?
No better way to know someone than to see what they've done:
Finished Cornell University with a Bachelors and Masters in 4 years with a 3.5 GPA
Failed one semester at Cornell (I had a 1.3 GPA) and almost got kicked out
Made at least $200k from poker
Lost $200k in the stock market
Moved 7 times before college
Started WM Media with a good friend and WL Marketing.
Sang a duet in Italian recently in the middle of an opera
My Personality
I am of the INTJ Personality on the MBTI indicator, very strong on all four letters. Anything that is different or unusual intrigues me, especially new and interesting ideas. I get extremely excited when all of these new ideas come together to increase my understanding of the universe. It's my hope that putting down these discoveries in writing may spark ideas in others as well.
My Life
I will be making blog entries that will eventually become a biography of my life.
Contact
I can be reached at admin@whatithinkabout.com.
Free Personal Development Email Updates
Not sure when the next article will appear?
Why not subscribe to email updates and get articles delivered to you instead?